LAT 'angelic love' donation at Korle-bu children's block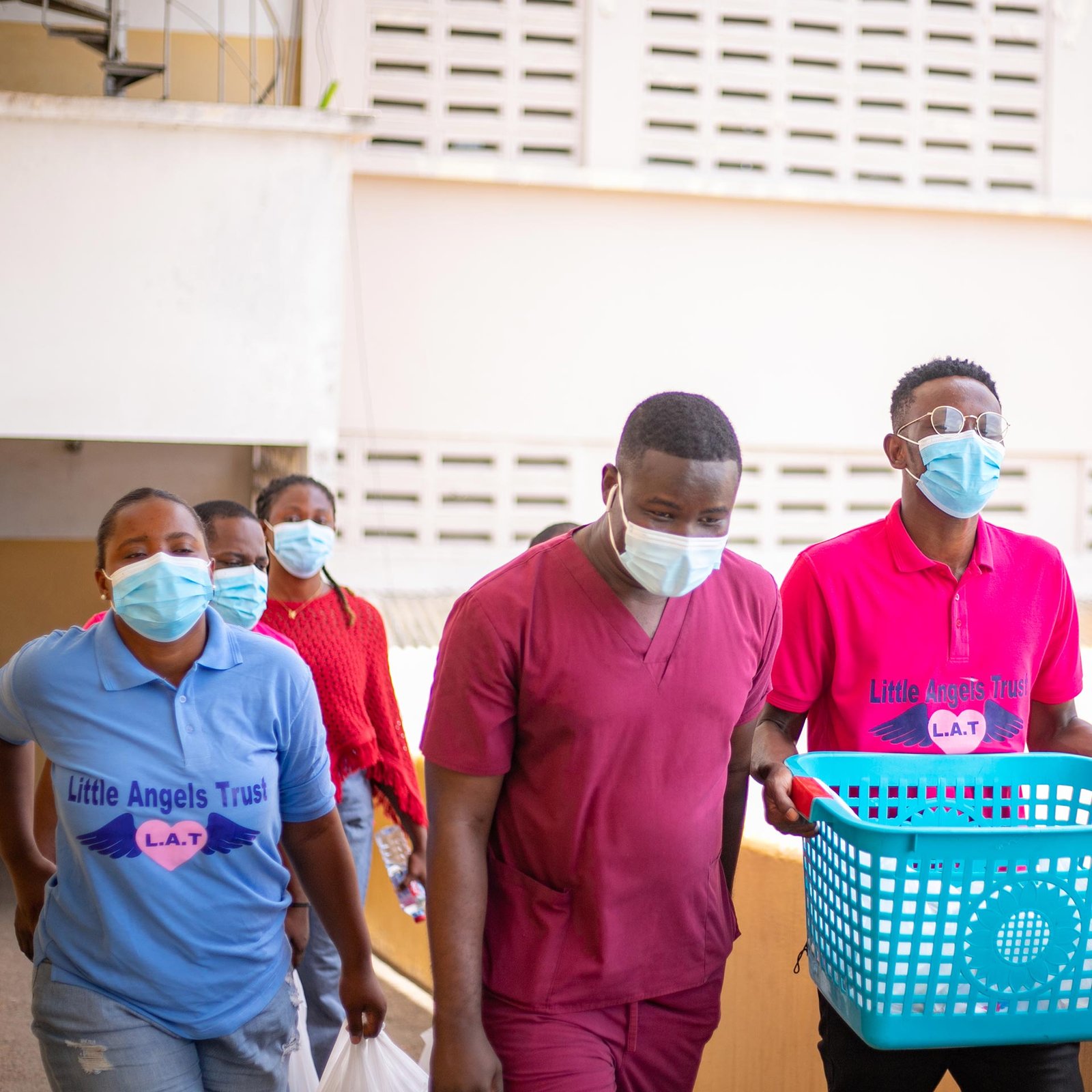 Little Angel Trust, a charitable organization on Friday 12th February 2021 visited the Korle-Bu Children's Block, specifically the Cancer Unit, Ward and Intensive Care Baby Unit to help cheer and bring smiles to the children on admission as well as those at the Daycare Cancer Unit. At the intensive care baby unit, each baby on admission received brand new items like baby clothes ranging from a week old to a year old, in addition to the clothing were baby shoes, socks, knitted baby blankets, bonnets, panties and knitted jackets, hoods and some dresses and the team made sure there was so much Valentine cheerfulness to keep their spirits up.
The highlight of our visit was to provide much needed funds to sponsor children's cancer treatments and lifesaving surgeries. Little Angels Trust genuinely believes that the gift of life is the greatest act of love and to demonstrate this, we made a cash donation of Twelve Thousand Ghana Cedis (Ghs 12,000.00) which was presented to the Pediatric medical team headed by Professor Lorna Awo Renner to help support our little Angels.
The donation was part of the organisation's annual event to celebrate valentine with the children in hospital and as well as help put smiles on their brave faces.
Matron Leticia, who received the items on behalf of the Hospital thanked management of the Organization for their kind gesture. We also want to thank our Angel Volunteers Lydia and Sammy our balloon Angels, Isaac and his lovely wife for their selfless dedication of service and to our committed IT consultant, Mr. Dadson, for presenting the donation on the charity's behalf. Our biggest appreciation to all our Partner Angels who sponsored our 'Angelic Love' visit to the hospital. We are truly grateful for your continued generosity, kindness and wish you the very best in every way. God richly bless you all.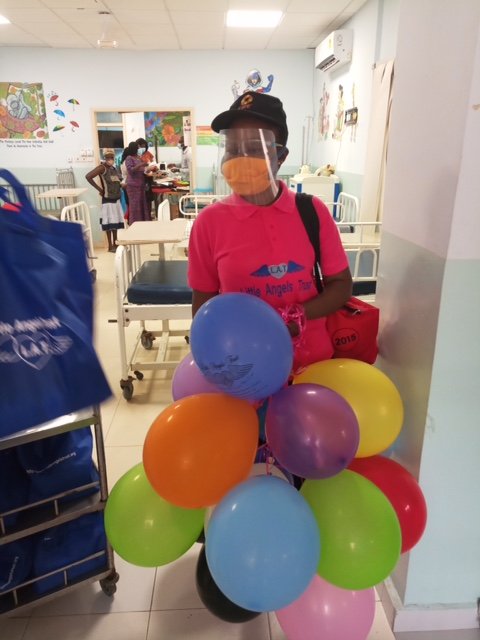 Become a Partner!
Our corporate partners play an invaluable role in helping us to be there for seriously ill children. We'll work with you to create a partnership that not only changes the lives of the families we support but benefits every one of your employees too.